This morning technabob pointed out the following flowchart, on how Google's world famous Search feature works, by PPCBlog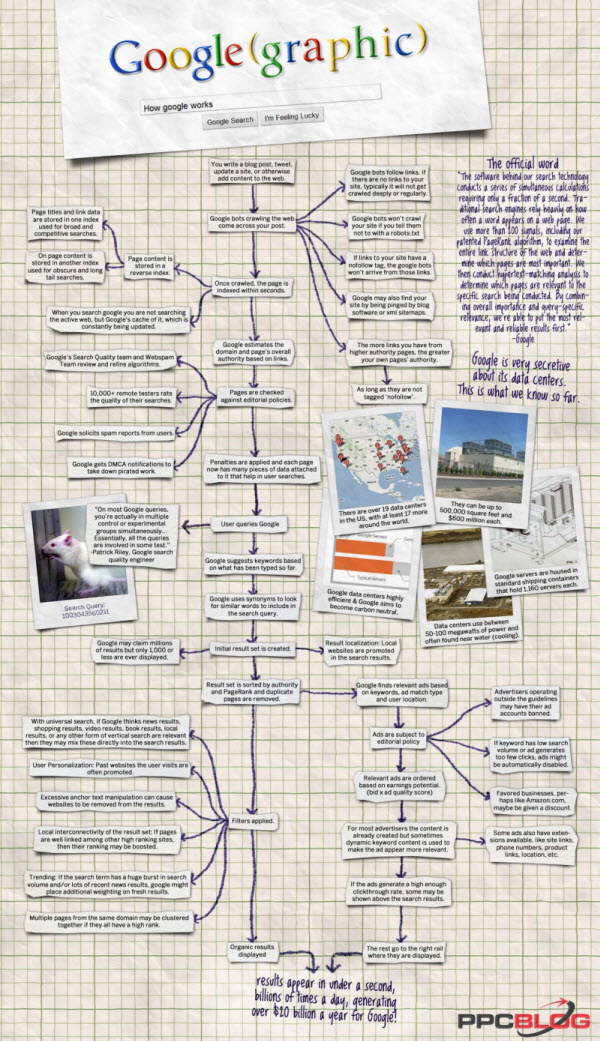 Infographic by PPC Blog
The chart itself doesn't dive into how exactly PageRank works so much as covers all the steps and guidelines used to discover, rank and report on a web page relative to an user's query.
As such, the text at the end that proclaims "and all of this is done in less than second, 300 million times a day" is a bit of a misstatement. That statement is valid for everything after the point of "User queries Google". Everything before that is done in advance, in order to process, index and prepare for answering the user query in a quick, meaningful manner.
Also, that sidebar seems to leave out that those data centers are filled with an estimated 100,000+ servers built using "off-the-self" PC hardware that run highly customized software built on open source software such as Apache (quite possibly) and Linux (definitely).
Of course Google didn't exactly start out as the 800-pound gorilla.